News
---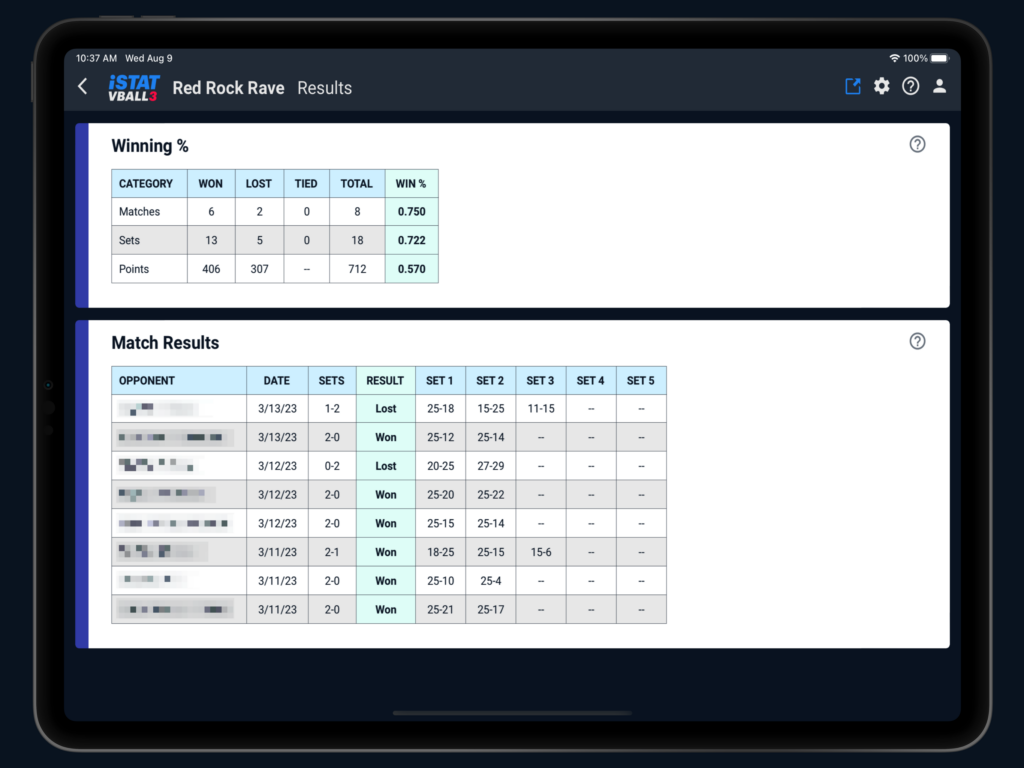 August 9, 2023
Update 3.16
Make sure you're updated to the latest version! There's LOTS of new features including: New Match Results, Win %, and Ace % reports, export reports to Excel, export Play-by-Play logs to PDF, and more!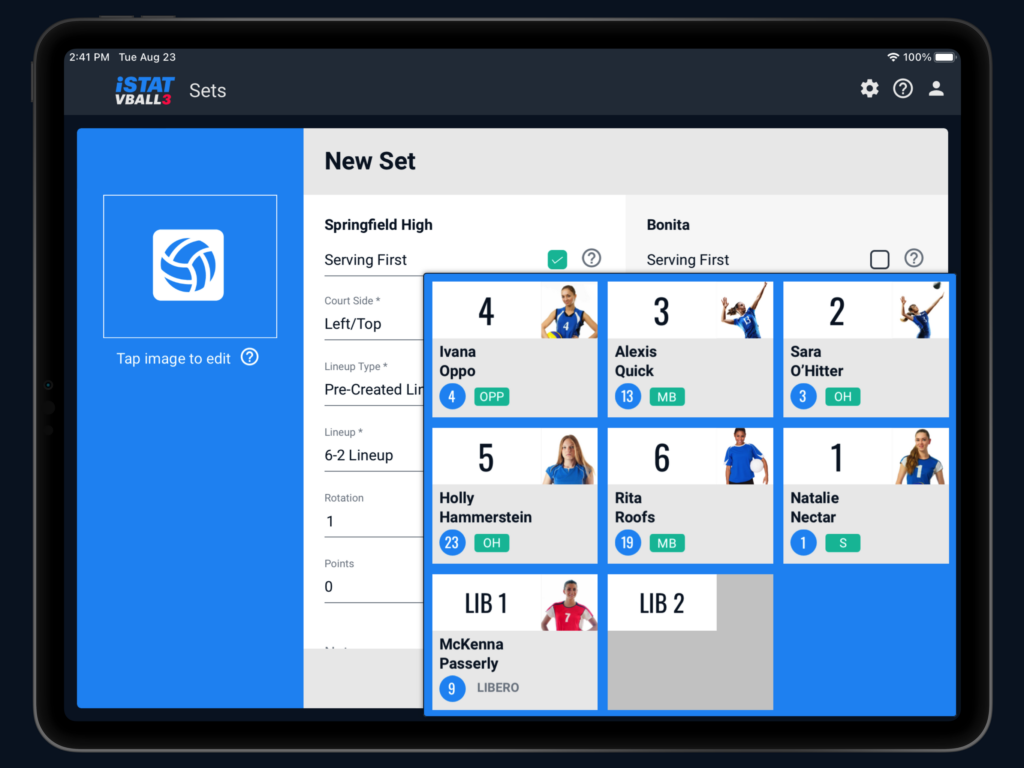 August 25, 2022
Update 3.15
Get ready for your Fall season by updating to version 3.15 and take advantage of a TON of great new features including: lineup previews, lots of new analyze options, iSportsAnalysis integration, bug fixes, and more!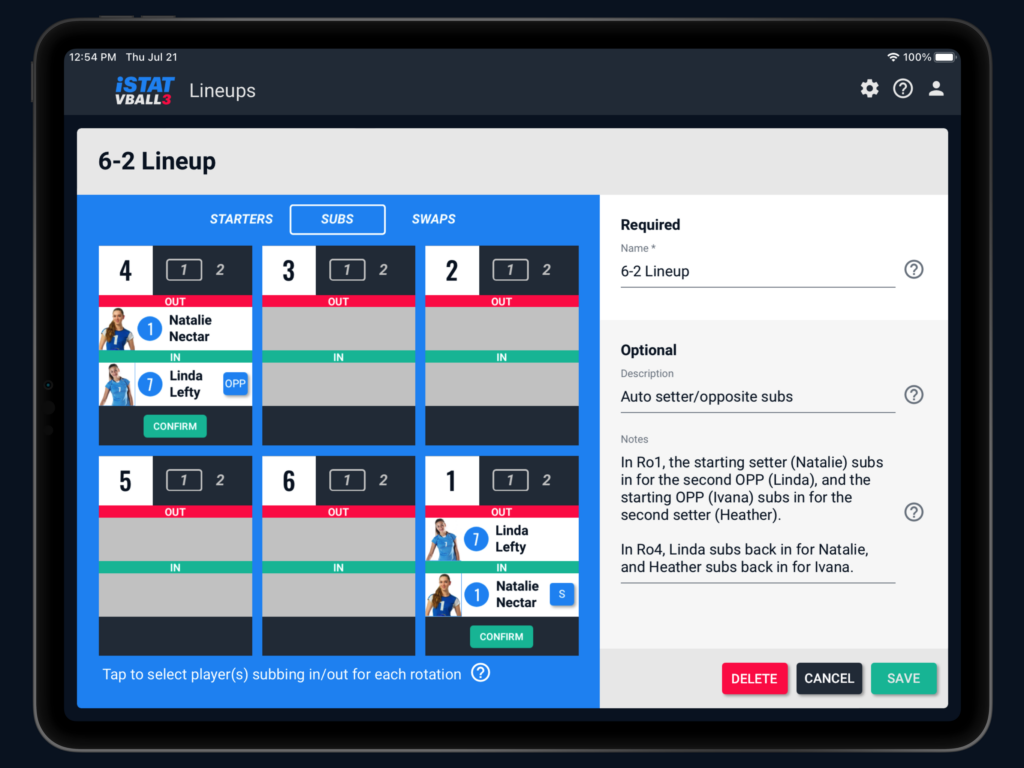 July 26, 2022
Update 3.14
If you haven't had a chance to try the new Automatic Subs and Swaps feature, now is the time! It will save you a ton of taps while recording stats, especially if you run a 6-2. Check out the tutorial video in the Help menu, and let us know if you have any questions.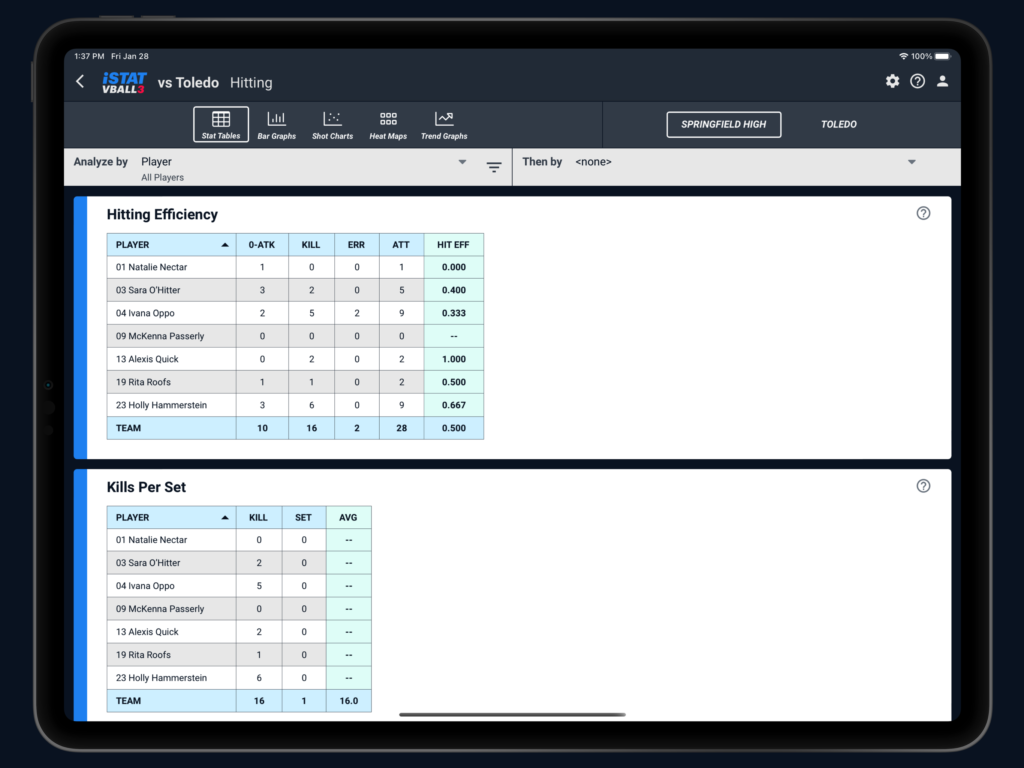 January 29, 2022
Update 3.12
Make sure to update to the latest version (3.12.3) right away! It gives you the ability to customize sorting for stat reports, Box Scores, lineups, and roster. It also introduces the new Team-Season purchasing system. And as always, there are plenty of smaller improvements and fixes throughout the app.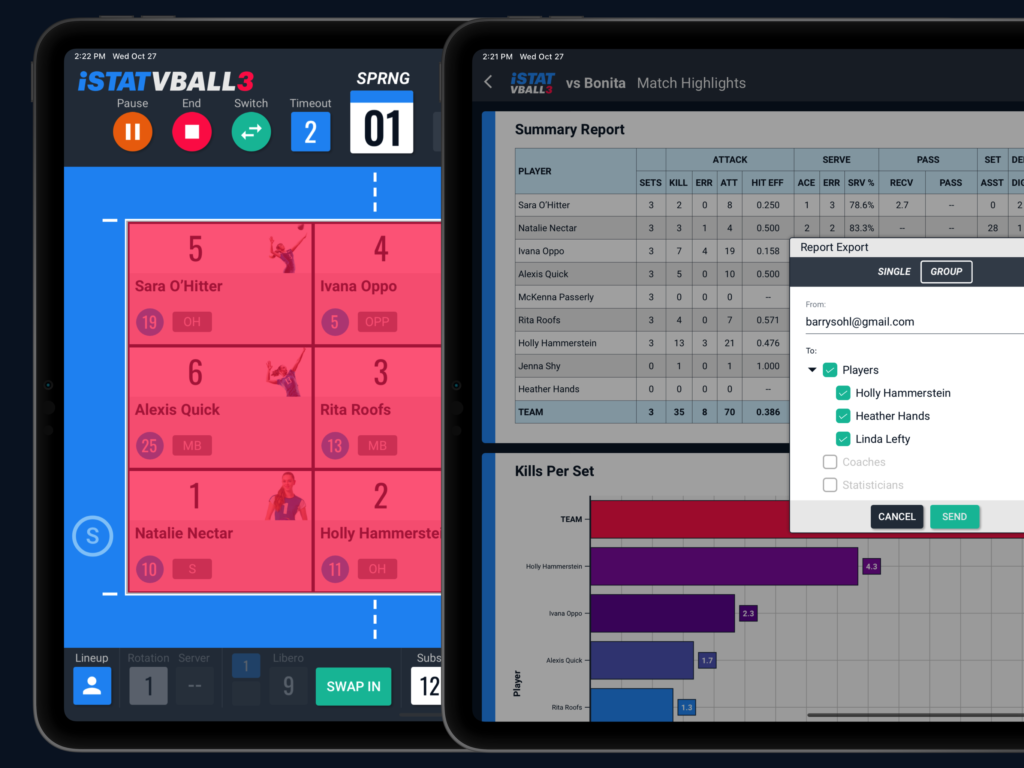 October 27, 2021
Update 3.11
There are tons of new features with the latest update (3.11). You now have lineup previews for RallyFlow, Undo AutoAssist and other new options for Legacy, a new match end process, group email exporting, and much more!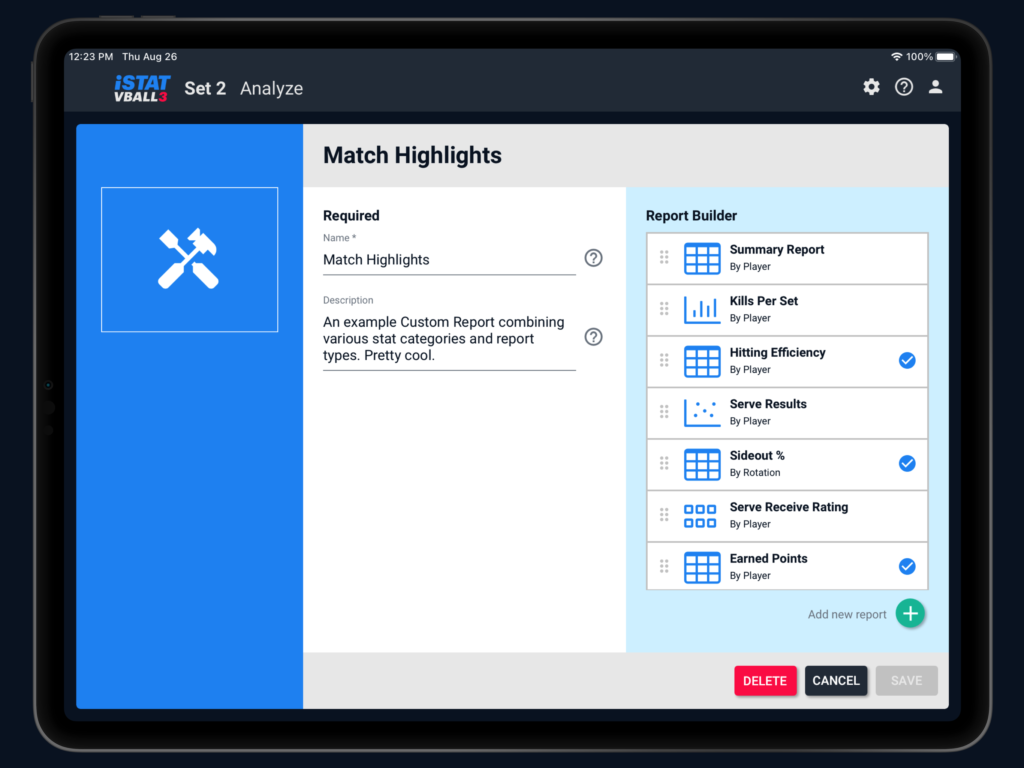 August 26, 2021
Update 3.10
You can now create your own Custom Reports! Use any combination of stat categories and any combination of stat tables, charts, and graphs. Then export it all to perfectly formatted PDF. If you haven't made the move to iStatVball 3 yet, now is the time!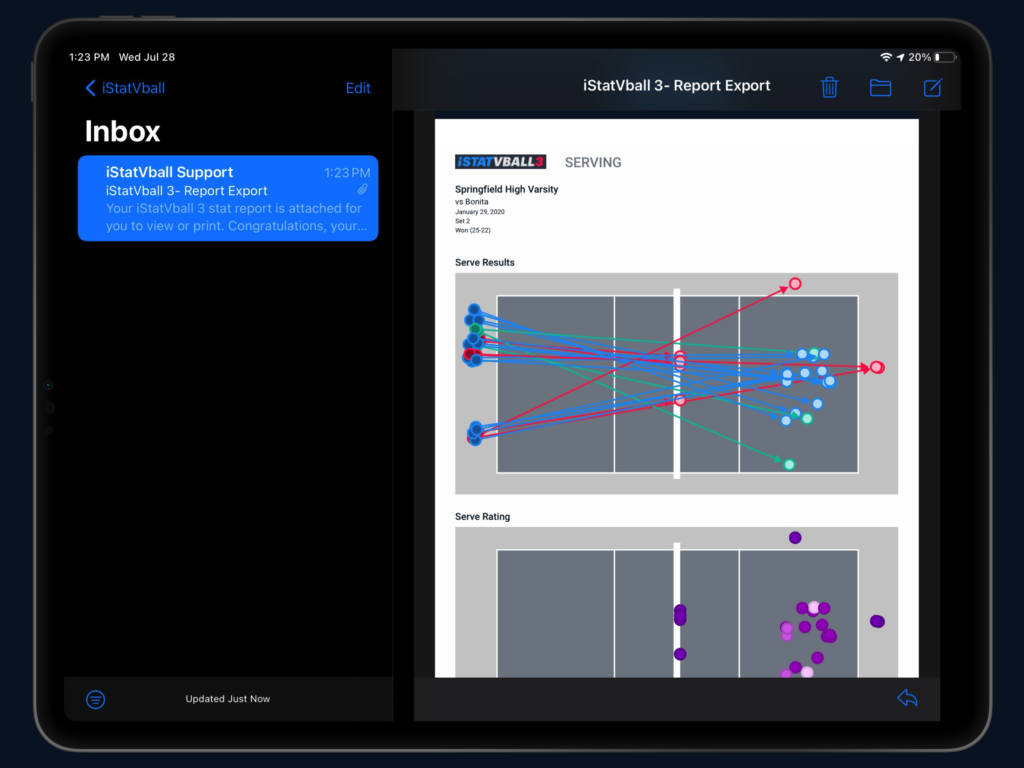 July 29, 2021
Update 3.9
You can now export beautiful, full-color, PDFs of all your favorite charts and graphs. This includes Shot Charts, Heat Maps, Trend Graphs, Bar Graphs, and Momentum Charts!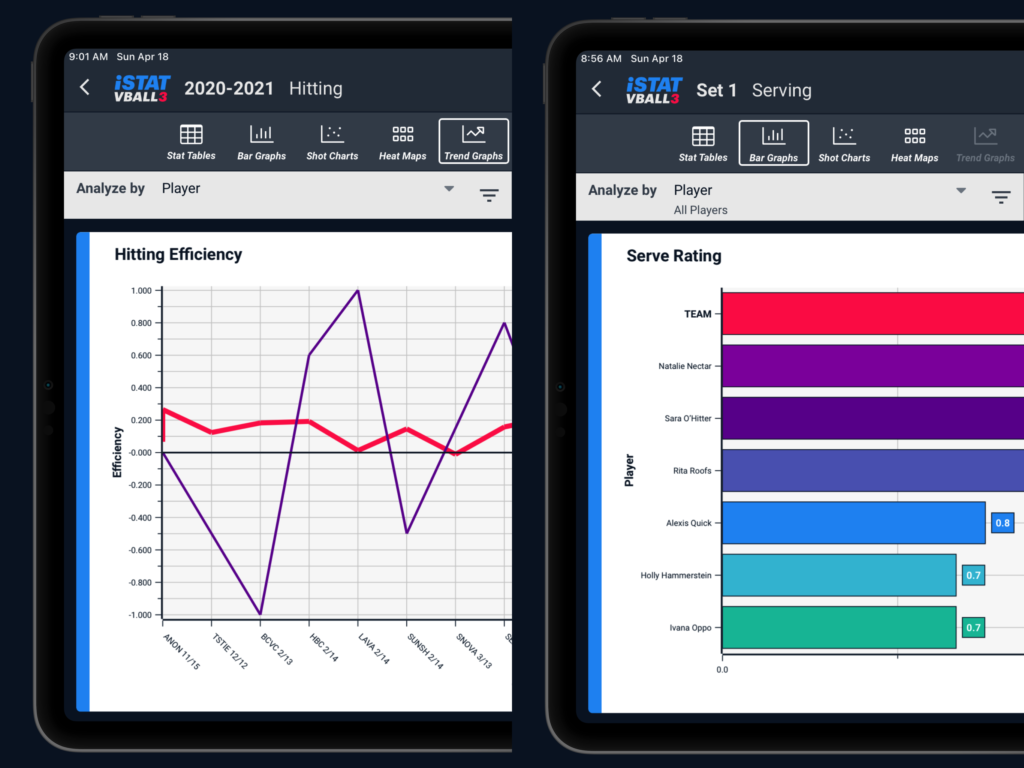 June 10, 2021
Update 3.8
iStatVball 3 now has Trend Graphs and Bar Graphs! These reports give you exciting new ways to measure progress, visualize your stats, and compare players and the team. Make sure to get Update 3.8 right away!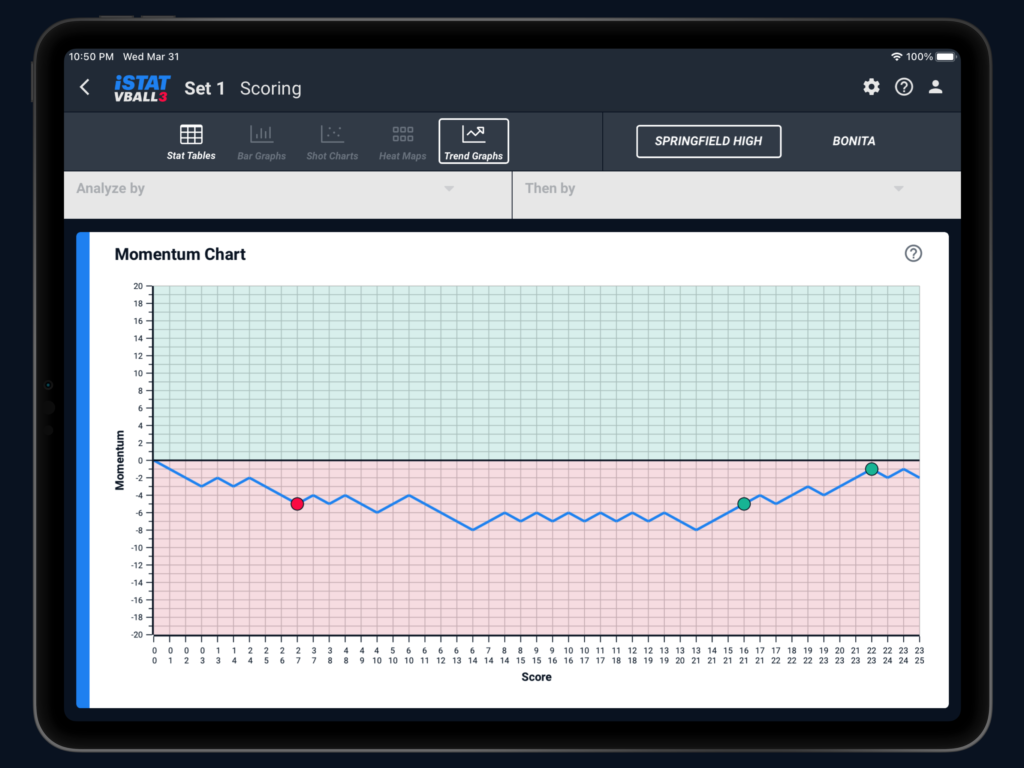 June 10, 2021
Update 3.7
Update 3.7 is now available and adds Momentum Charts for visualizing the ebb and flow of scoring during a set. You can also now analyze by lineup, venue, arbitrary match combinations and more. And you can customize colors for your organization, opponents, and venues!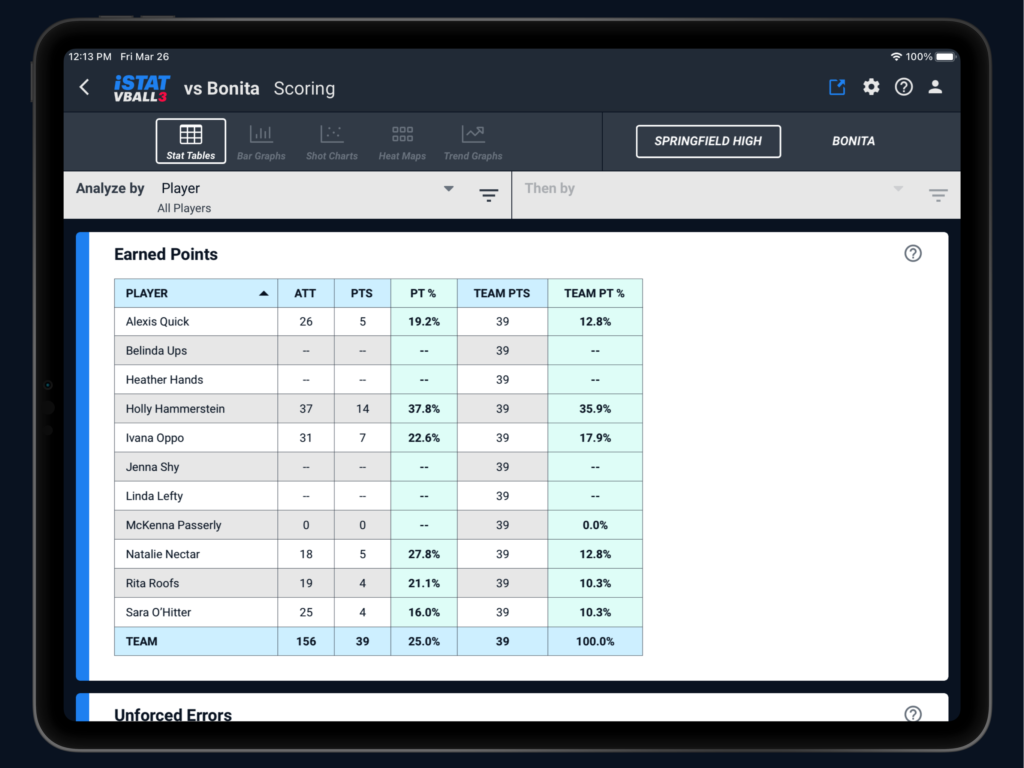 March 26, 2021
Update 3.6
Lots of new stat reports (Scoring, Playing Time, and more). Group and analyze tournaments by Day. Several bug fixes, especially for Legacy recording. Make sure to update right away!